Corporate english skills trainer available los angeles 2009
Published: April 17 for
Anonymous
Welcome.

Are you ready to ?

?give perfect presentations?
?express yourself using easy to understand English?
? improve your english speaking and verbal English?
? speak impeccable English?
? use your English without being ashamed or embarrassed about it?
? communicate with others using English with confidence?
? earn respect from friends, colleagues, and professionals?
? speak everyday English with clear pronunciation?
? be more persuasive and articulate using English?
? have a tailor-made English lesson?


You will learn how to?

?express yourself to a group of people.
?speak in public.
?overcome your weakness expressing your ideas.
? communicate clearly and effectively using English.
? step-by-step ways to reduce your foreign accent.
? enhance your verbal English ability.
? speak and think like a English native speaker.
? express yourself using English in any situation.
? persuade others and easily express your opinion.
? communicate effectively to professionals.
? overcome shyness speaking English.


The talented and knowledgeable American English teacher will guide you lesson-by-lesson.
The American English teacher and trainer will focus on improving your English ability.
The lessons can be taught at your home, public place, or your office.


- Group lessons at your company are available -
- Private lessons are available -


Call (213) 842-1570 signup for classes this week.

Write review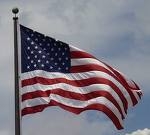 Corporate english skills trainer available los angeles 2009
Write review
Leave your comments on this ad
Offensive messages and spam will be removed